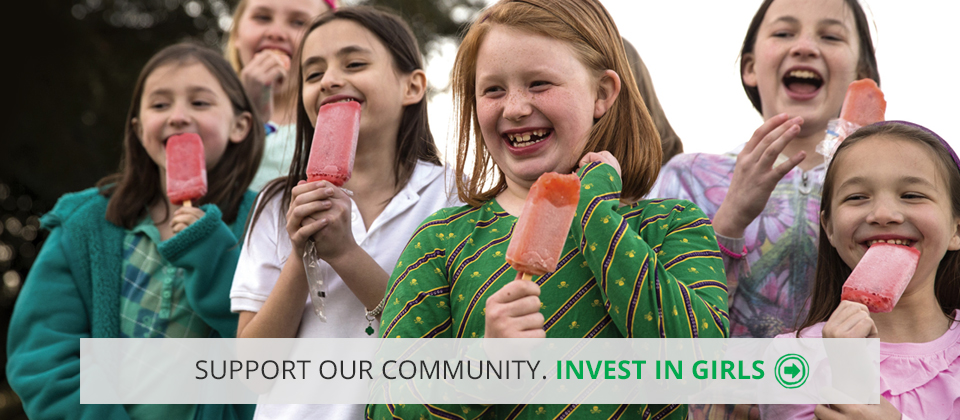 Why Give
Invest in Girls!
At Girl Scouts, we believe that when girls succeed so does society. We provide girls with a place to discover their passions, find their voice and make positive impact in their communities. These girls are building a better world for all of us!
Help us ensure that every girl in Central Virginia develops the confidence that Girl Scouts nurtures. An investment in Girl Scouting is broader than a cause or a cure. It is a commitment to the next generation of self-sufficient and capable women.
When you give to Girl Scouts, you are giving to nearly 11,000 area girls. Here are some highlights of what your generous gift provides:

Resources and support toward the Girl Scout Leadership Experience (GSLE)
Community outreach to underrepresented communities

STEM programming (Science, Technology, Engineering, and Math)
Outdoor programming and camping opportunities
Scholarships and financial assistance
Financial Literacy and Entrepreneurial programming

Adult leader development opportunities for more than 5,000 adult members.
 

Our Council accepts cash, checks, credit cards, or gifts of stock. Checks should be made out to Girl Scouts of the Commonwealth of Virginia. Please send your donation to Girl Scouts of the Commonwealth of Virginia P.O. Box 11166 Richmond, VA 23230.
100% of every dollar donated stays with our Council to support our local Girl Scouts.